LYN LIECHTY AUCTIONS – The R.E.A.L. Auction Co.
When only the best will do!
A
uctioneer Profile & Resume
Lyn Liechty
324 S. Madison St
Adrian, Mi 49221

Phone: 517-266-2542                            lynliechtyauctions@hotmail.com
We convert un-needed Personal Property or Real Estate into Cash, with minimal effort by you.
Architectural Salvage!
Estate Sales!
Antiques!
Collectibles!
Household!
Farm Equipment!
Real Estate!
Business Liquidations!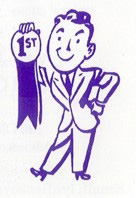 LYN LIECHTY AUCTIONS established 1983
Short Bio of Lyn Liechty, Auctioneer
Birth date 10-01-44
Lyn Liechty Auctions was started in 1983 and built from the ground up to a point where it is one of the leading auction services in the Adrian, Mi. area.  Lyn does many charity auctions, estate, household, antique and real estate auctions throughout Southeastern Michigan and Northwestern Ohio. He has demonstrated an uncanny ability to obtain and successfully conduct unusual and unique auctions that have generated featured stories in area papers such as the Adrian Telegram, Toledo Blade, Stateline Observer and the Auction Exchange and Collector news. He has conducted numerous lake-cottage salvage auctions, salvage of historic Victorian homes and conducted an auction on the front lawn of a Victorian home, which featured a combination fashion show and auction to successfully auction off never worn vintage wedding dresses, some of which dated back to the 1920′s.Lyn is a graduate of auction school at Northwest Technical College in Archbold, Ohio, has an Associates in Business Management from Jackson Business University in Jackson, Mi. and holds a BS in Accounting from Siena Heights University in Adrian, Mi. He is also a licensed real estate sales agent in the State of Michigan. He has 14 years of military service in the U.S. Navy, both active and reserve, and retired from a 25-year career with the Dept. of Social Services in 1996. Lyn now operates Lyn Liechty Auctions, The R.E.A.L. Auction Co. full time. He has had several articles published in the Auction Exchange, National Auctioneer's Association Magazine, and Auction World.
Lyn resides at 324 Madison St. Adrian, Mi. with his wife Rebecca Fox, who is always introduced to auction crowds as the "Greatest Auction Clerk" in the world! Together they have three daughters, three stepsons, and six grandchildren, five boys and two girls. When they aren't busy with auctions, they are very busy with children! All three daughters are trained as cashiers, and other family members work as ring people. The oldest grandson makes a fine runner for the clerking sheets. Lyn Liechty Auctions is very much a family affair!
ABOUT OUR COMPANY
Lyn Liechty Auction has been serving the needs of customers in Southeastern Michigan and Northwestern Ohio since 1983.  Our auctions have been featured in the Auction Exchange, the Toledo Blade, the Adrian Daily Telegram and the Stateline Observor. We specialize in the unusual and unique, as well as offering full service for auctions of all types and sizes.
ABOUT LYN LIECHTY
Graduated from Northwest Tech College School of Auctioneering, Siena Heights College with a BS degree in Accounting and Jackson Business University with an Associates Degree in Business Management. A member of the Michigan and National Auctioneers Associations, and Licensed and Bonded in Favor of the State of Ohio. A Licensed Michigan Real Estate Sales Agent. A published author of articles pertaining to auctions; featured in international magazines and newspapers
AN OVERVIEW OF OUR AUCTION HISTORY
We've conducted auctions as far away as Cadillac, MI and as close as right next door!
Estate sales of all sizes from such areas as Detroit, Adrian, Morenci, Hillsdale, MI, Toledo, Ohio and more 

Residential Real Estate in Hudson and Morenci, MI, Fayette, Ohio and a horse farm in Clayton, MI

Salvage Sales of lake cottage and contents throughout the area

Commercial Property, Arcades and Juke Boxes, Inventory, Tools and Equipment from Business liquidations in Jackson, Addison, Adrian, Brooklyn, and Tecumseh; as well as classic auctions, RV's, Boats, and Trailers.

We have conducted salvage auctions of many lake cottages and turn of the century homes throughout Jackson and Lenawee Counties. We consider ourselves to be the premier home salvage auction company in the State of Michigan.
FEATURED AUCTIONS INCLUDE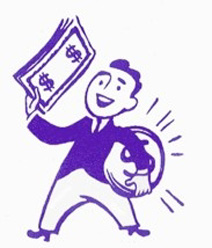 Architectural Features from turn of the century homes in Adrian, Mi.

Household Auction in Morenci, MI

Estate auction from Adrian, MI